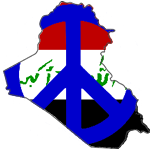 As a parent and activist I am trying to keep up with WEB 3.0 - see my 1st stab at YouTube uploading with my clip on the Asian and Pacific Islander Voice in the San Francisco March Against the War 3/18/07 on the eve of the 4th Anniversary.
I liked SF Parent and Wired Magazine Managing Editor
Leander
Kahney's
critique of Steve Jobs
for his outspoken views that "teachers' unions are ruining America's schools" and promotion of the philosophy that schools should be run like businesses.
Kahney fired back
:
Jobs knows a lot about schools; he's been selling computers to them for more than 30 years. But don't you love it when a billionaire who sends his own kids to private school applies half-baked business platitudes to complex problems like schools? I'm surprised Jobs didn't suggest we outsource education to the same nonunion Chinese factories that build his iPods.

As someone who sends his kids to a struggling San Francisco public school (where 60 percent of the students are eligible for free lunches), I know for a fact that Jobs' ideas about unions are absurd, he's-on-a-different-planet bullshit.
Lastly, I have joined other social justice bloggers in an attempt to sign up
1,000,000 blogs in opposition to the Iraq War during the war's fifth year. During the next 30 days, we are
trying to sign up as many bloggers as possible.
One Million Blogs For Peace To End the War

The Concept
Between 20 March 2007 and 20 March 2008 (the fifth year of the war), we will attempt to sign up One Million Blogs for Peace. By signing up, a blogger is stating his or her agreement with The Pledge below. They will then be able to participate in various challenges launched by One Million Blogs for Peace. They will also be listed on this website with a link to their blog.
The Pledge
I believe in the immediate withdrawal of all foreign combat troops from the nation of Iraq. I believe in using my blog, in whole or in part, as a tool toward this end.
---
Join Us! Sign Up!