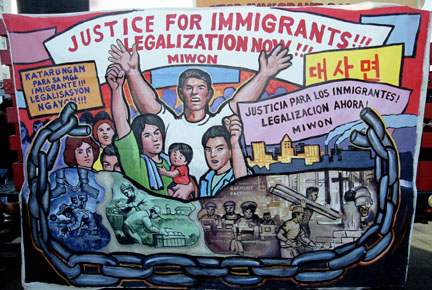 WEEK OF ACTIONS AGAINST ICE RAIDS & FOR FAIR AND JUST IMMIGRATION!
Immigrant Communities Take a Stand Against ICE Raids
Illustrating the need to fix our broken immigration system that keeps families apart, the recent increase in ICE enforcement and questionable tactics has left families separated and communities fearful of law enforcement, making them more vulnerable to exploitation and abuse. Immigrants and their allies will join together to call for immigration reform and denounce the raids.
Noontime Rallies Outside of ICE Offices to Say, "No More Raids"
-
Video
Office: (510) 465 1885, ext. 304; (510) 847 9339 (English/Mandarin)