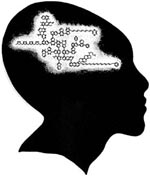 Here's a fitting quote from
Mike Klonsky's Small Talk
- for MLK Day which cuts
against the grain of NCLB
and our
high stakes testing driven system of education
-
"
The function of education, therefore, is
to teach one to think intensively and to think critically
. But education which stops with efficiency may prove the greatest menace to society. The most dangerous criminal may be the man gifted with reason, but with no morals." --
Martin Luther King
, The Purpose of Education, Morehouse College,
1948
Parents, Teachers, Community Demand Stronger SF Small Schools Policy -
As the
San Francisco School Board goes into a public hearing tonight at 6pm
to discuss strengthening our small schools policy the Chicago-based small schools workshop provides great guidance from their
recent summit in Miami
on some key issues we are grappling with:
1. how to develop stronger autonomies for small schools with a meaningful system of accountability [see
BAYCES Steve Jubb's view
] and
2. finding common ground with our teacher's union
United Educators of San Francisco
and other labor groups.
Our
small schools task force
tonight will be presenting their findings and recommendations to the
board's meeting
at 555 Franklin Street [at McAllister], Board Meeting Room, San Francisco.
The new Board President Mark Sanchez has also outlined a number of other issues we are hearing tonight as well, including:

Approval of a Public Education Enrichment Fund Spending Plan for School Year
2007-2008 ;
Parcel Tax Initiative; and
Changes to Starting Time of
Regular Sessions of the Board.